A few weeks back, one of HJ's Facebook friends, Aaron, asked if I knew of any sites that were good for sharing real ghost photos and discussing them. I referred him to another of HJ's FB friends, Marilyn, who moderates the Unexplained world and paranormal group. They're a pretty active bunch who share a lot of photos and discuss a variety of things. I figured they maybe could help him.
I forgot what all Aaron's FB comment said, but it prompted me to give him my email address in case he felt like sharing the photos with me to post on the blog. Because what he was looking for was answers.
He sent them, and while I don't normally deal with ghost photos of this nature, his story and the accompanying images both intrigued and touched me to no end. Perhaps those who view them might be able to see something in them to help Aaron out.
THE FIRST IMAGE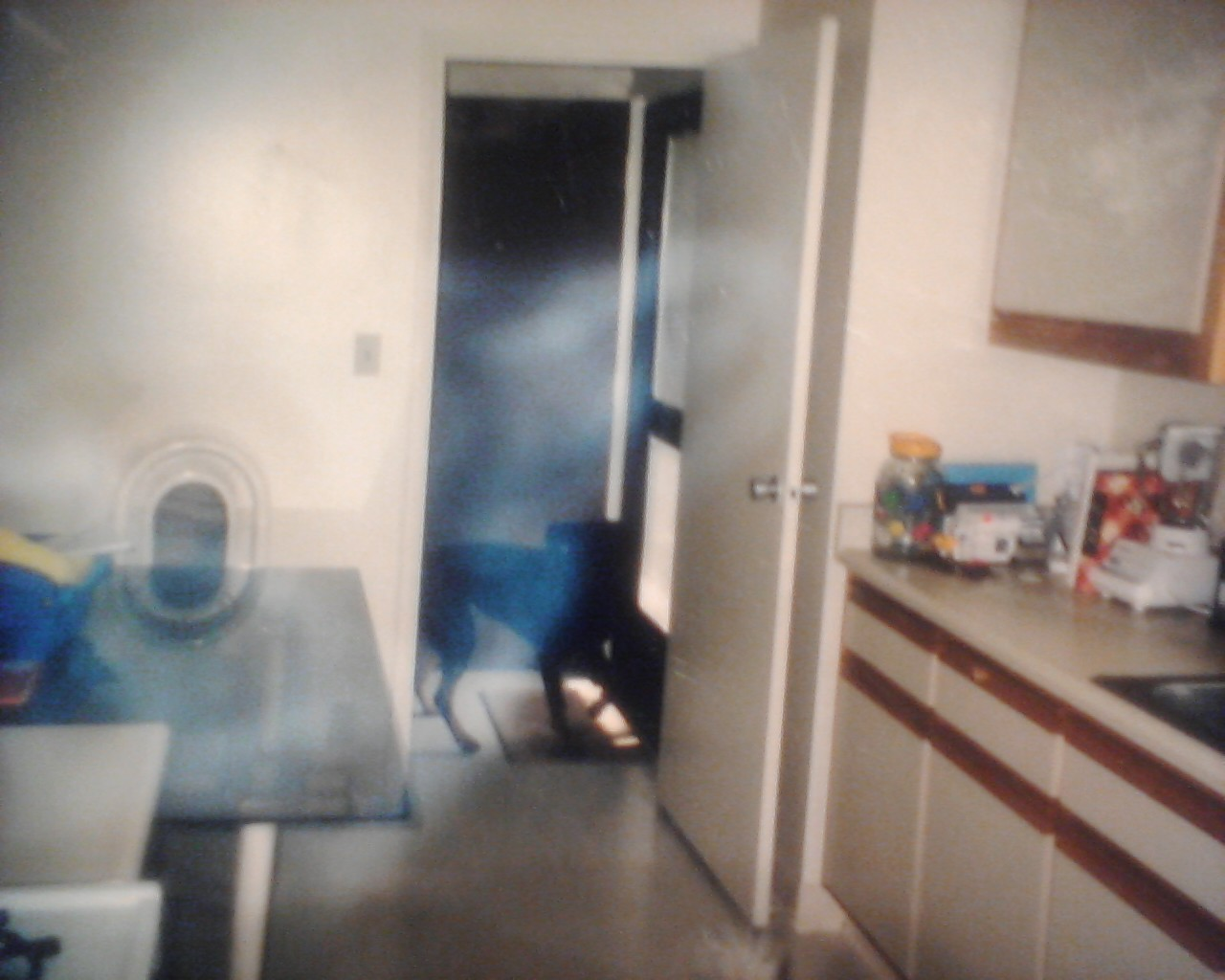 Here's what Aaron wrote to describe the above picture:
This picture is of the baby sitters house where he passed… I'm sure you see the small body & what looks to be wings right? Well here is the kicker… This picture came off a roll of 35mm film out of my dads camera (he's the only one who doesn't use digital) the house the picture was taken in is in Virginia Beach, my dad lives in Washington state… He never came to Virginia and neither did his camera yet that's where the picture came from.

Questions? Comments? Etc?
It could be many things. It could be steam. It could be glare. It could be who knows what all else.
This is one of those times when I hope fiercely this is no joke or hoax or mistake. With all my heart I want to believe it's proof of the Beyond. That somehow, someway, in defiance of all that should be rational or possible, this image represents Love.
I want to believe this is the Universe's way of sending a message to parents whose hearts were hurting. That this is proof angels exist and have manipulated circumstances to show them their son is now one of them.
SECOND IMAGE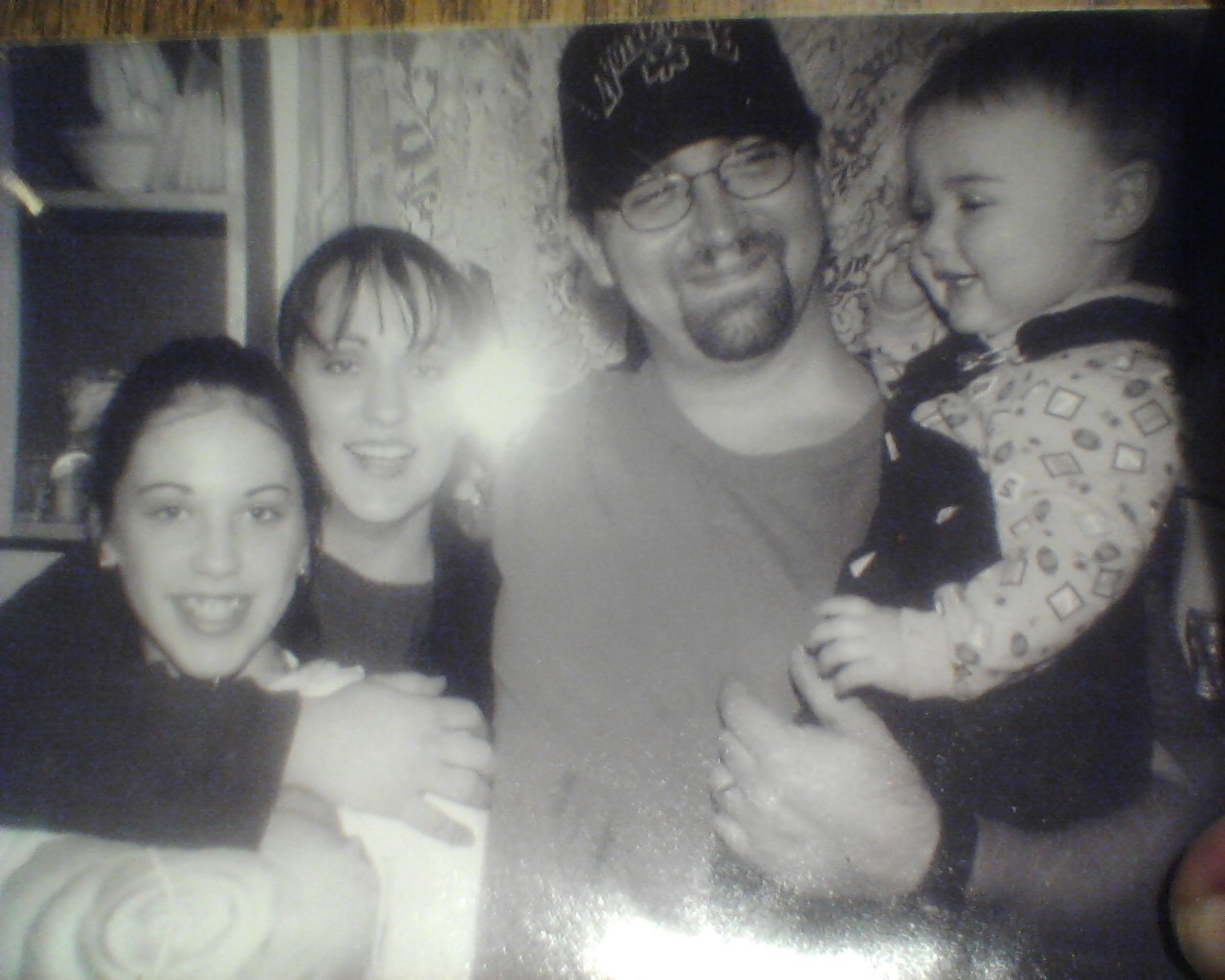 Even before I read Aaron's description that accompanied this photo, it caught my eye. Specifically, the way the baby is smiling caught my eye.
This is the first time we all got together for a picture after our first son passed… This is what I imagine orbs should look like, we checked to see if it was glare from the window behind us and thats not possible for 2 reasons. 1, there is black out blinds covering the glass (we couldn't recreate any glare) also 2, if you look close the orb is actually in front of my wife's face… Not to mention if you look at my younger sons face he seems to be looking right at it and smiling…

I know there will be skeptics who have things to say and that's fine but please comment respectfully tho ok? Thanks y'all I look forward to reading your thoughts.
Some might argue the baby could be smiling at the girl across from him. I like to think he sees something we don't. Something the camera captured as an orb but that he, with his uncluttered mind, sees in its pure, good form.
I believe in angels and I believe in the power of Love. Whether these images are proof of either or both, I don't know. But I was honored Aaron chose to share and entrust them with me.
OTHER GHOST PHOTO SITES
If you have possible ghost photos and stories you'd like to share, or want to check some out, Ghosts of America posts a lot of ghost stories and pictures, as does Angels & Ghosts.