Today is Circus Day. When I heard it was coming up, the first thing I thought of was clowns. Scary clowns.
Actually, aren't all clowns scary? I've racked my brain trying to think of one clown who hasn't freaked me out.
There was a morning show in Denver when I was growing up called Blinky's Fun Club. The host was a clown. Blinky was a lovable guy, but I never wanted to go on the show because lovable as Blinky was, he was still a clown. Scary!
I thought it'd be fun to test the limits of those with mild cases of coulrophobia (such as myself) by turning circus day into a haunted affair. I collected some of the scariest clown clips I could find from YouTube, and put together a list of the clowns that have freaked me out most.
If you have any, feel free to leave links to your favorite scary clown stuff in the comments, or tell me which clowns I didn't have on the list that have scared you most.
Without further ado, let me welcome you to my circus. Bring in the clowns!
THE TOP 3 CREEPIEST CLOWNS AROUND
1. Insane Clown Posse
2. Possessed Clown from Poltergeist
3. Clown from Stephen King's IT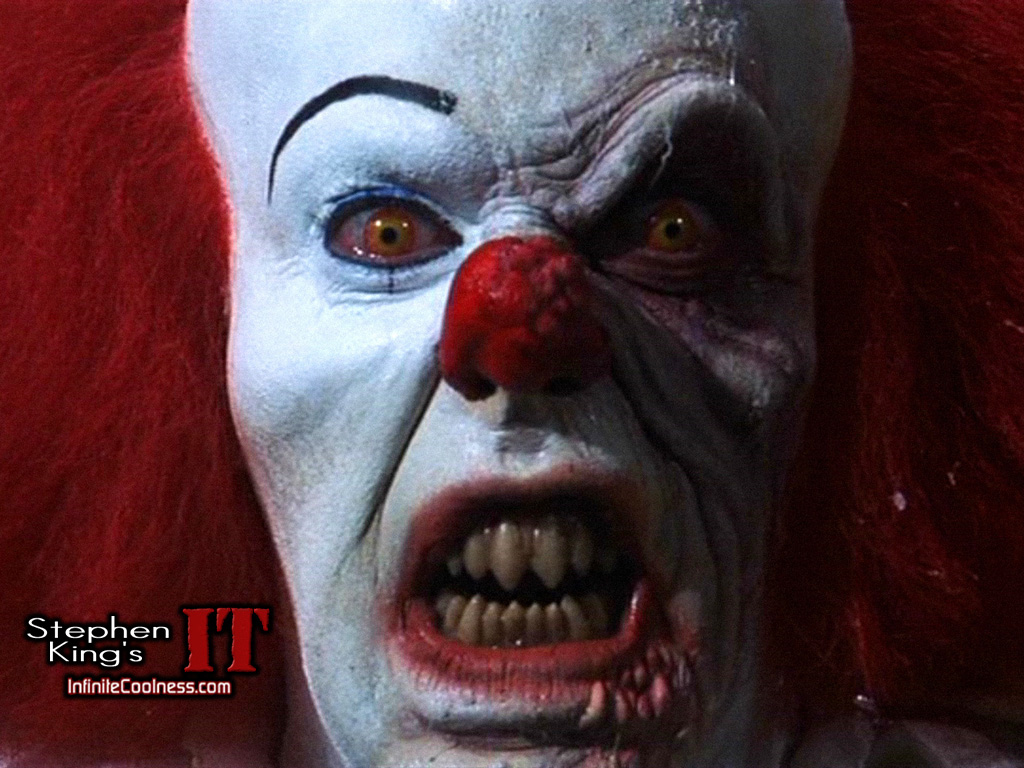 HAUNTED YARD CIRCUS
Much as I love yard haunters, I am VERY glad this person is not my neighbor!