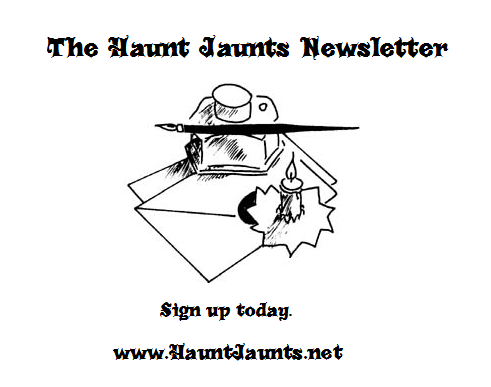 Newsletters contain:
Information about the latest haunted events, haunted attractions, ghost tours, fundraisers, etc…

Contest announcements (some exclusive to newsletter subscribers only, which ups your chances of winning some neat stuff).

Any events/appearances we may be doing or participating in.


Other cool paranormal news and information we come across.
Use the easy sign up form below to add your email to our mailing list.

NOTE: Newsletters are sent very sporadically. We only send them when we have something special we really want you to know about. We don't appreciate our inbox flooded with any more junk than it has to be. We invoke the Golden Rule and "send out to others as we would like to be sent to."