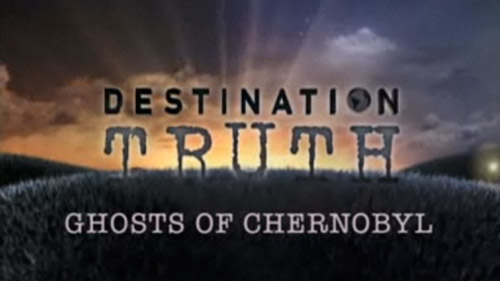 I heard on the news the other night that Chernobyl is planning to open to tourists in 2011.  The Ukraine's Emergency Situations Ministry will open up the previously sealed "Exclusion Zone" around the Chernobyl nuclear reactor.
That means anyone interested in journeying to the actual plant itself will now be able to.
Ukrainian government official Yulia Yershova said: 'Experts are developing travel routes that will be both medically safe and informative.' From: http://www.dailymail.co.uk/travel/article-1339099/Chernobyls-Reactor-4-Exclusion-Zone-open-tourists-2011.html#ixzz18IMZkBrd
It's been almost 25 years since the reactor exploded. (It blew on April 26, 1986.) Supposedly wildlife is doing a-okay in the area so they feel it's safe enough to let people back in on a limited basis.
I found a site that already offers tours of Chernobyl. Wild stuff. They do an all day (9 a.m. to 6 p.m. tour) which includes a lot of stops, including the Red Forest, Pripyat, and a village where tourists can talk with "resettlers" (people who chose to move back to their villages after evacuation).
Here's an a (long) but VERY good video from YouTube of the same areas you might see on a tour of Chernobyl. I loved the blending of then and now images in the beginning. Chilling.
But what I'm curious about, in part because of Destination Truth's jaunt to Chernobyl, but also because of a comment Jack H. left on another post about ghosts drawing energy from power plants, is:  will there be ghost tours there?
If ever there was an area loaded with potential energy for ghosts to use, Chernobyl is it.
However, as fascinated as I am with Chernobyl, would I be brave enough to visit? The radiation concerns me too. (Thank you, but I've been exposed to my fair share thanks to my cancer treatments. Don't really want more!)
But I would be curious to see this place for myself. It's very interesting. I think because it was just an ordinary day, maybe one very much like today, when this town truly froze in place. All memories had to be abandoned and left as they were when their owners were forced to hurriedly evacuate, unable to return and reclaim any of them.